International Women's Day 2023: Embrace Equity
Ivy Market Grill | 9th March 2023
Agenda
08:30

Breakfast and networking

09:00

Welcome

9:05

Panel discussions

11:30

Thanks

11:35

Questions for the panel and refreshments

12:30

Event ends
Welcome to ARKK's IWD Event 2023
Danielle Cyrus

Jenny Himsley
Danielle Cyrus, Chief Customer Success Officer, ARKK
Since joining ARKK in 2013, Danielle is the expert at understanding clients' needs to ensure their intended outcomes are achieved. Danielle's extensive knowledge of ARKK's products and passion for best in class customer support brings a seamless, positive experience for every one of our clients.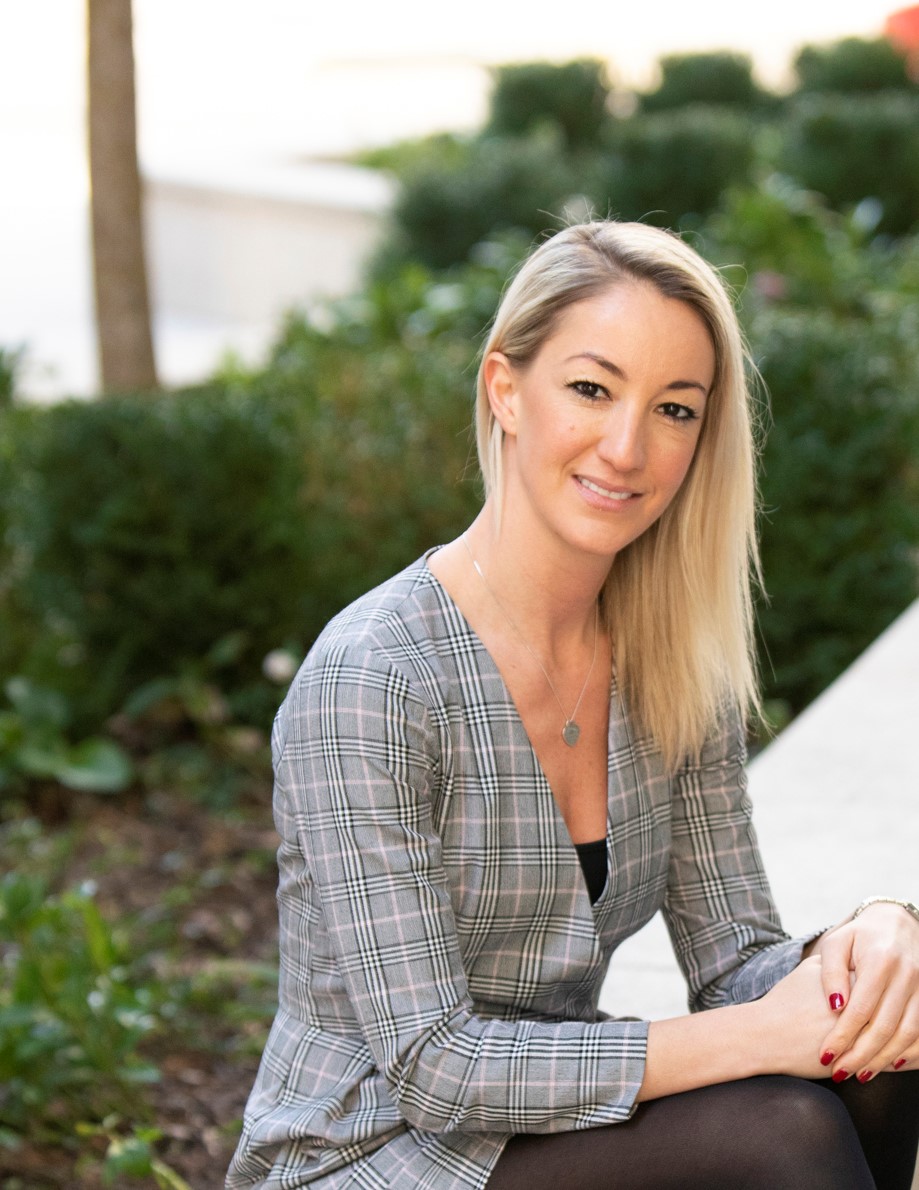 Jenny Himsley, CEO, ARKK
As ARKK's Chief Executive Officer, Jenny brings 20 years of in-house and financial advisory experience. She spent seven years with KPMG where she qualified as a Chartered Accountant, before joining London Capital Group as Financial Controller and progressing to CFO. Specialising in realising the potential of firms by implementing robust systems and managing teams of ambitious experts led Jenny to join ARKK as CFO in 2016, where she oversaw the company's first round of external funding which has resulted in double digit year-on-year growth.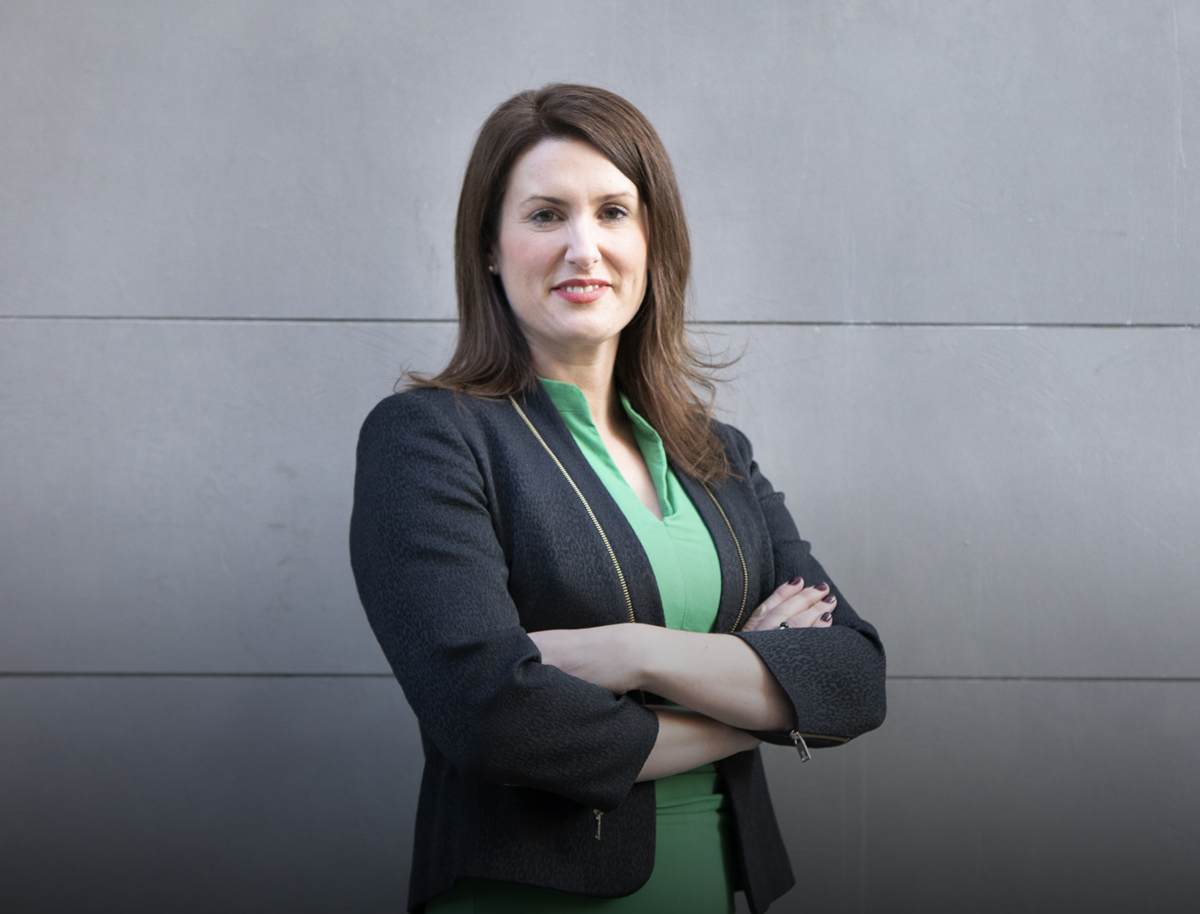 Panel 1: Issues of diversity in the sustainability agenda.
Gihan Hyde

Susan (Steyn) Robbie

Martha McPherson

Michelle Obee

Ethel Tambudzai
Gihan Hyde, CEO & Founder, CommUnique
Gihan is the award-winning CEO & Founder of CommUnique, one of the UK's fastest growing ESG Strategy and Communications Advisory Firms. CommUnique is B.Corp certified making it the first Black, Arab, female-founded organisation to be certified.

She is the recipient of the UK's "CEO of the Year" award, one of the most influential "40 over 40" communications professionals in the world according to Campaign Magazine and LinkedIn Top ESG Voice 2023.

She is a Board advisor to B.Corp UK and is the Chartered Institute of Public Relations Director of ESG Communications Training.

Prior to founding "Communique" Gihan led some of the largest ESG diversity and employee change communications departments including BP Workplace Sustainability, Barclays Internal audit, HSBC Asset Management, M&S HR, and the Riyadh Metro Project.

Her work impacted more than 150,000 employees, and 200,000 customers and closed $300m worth of sales deals.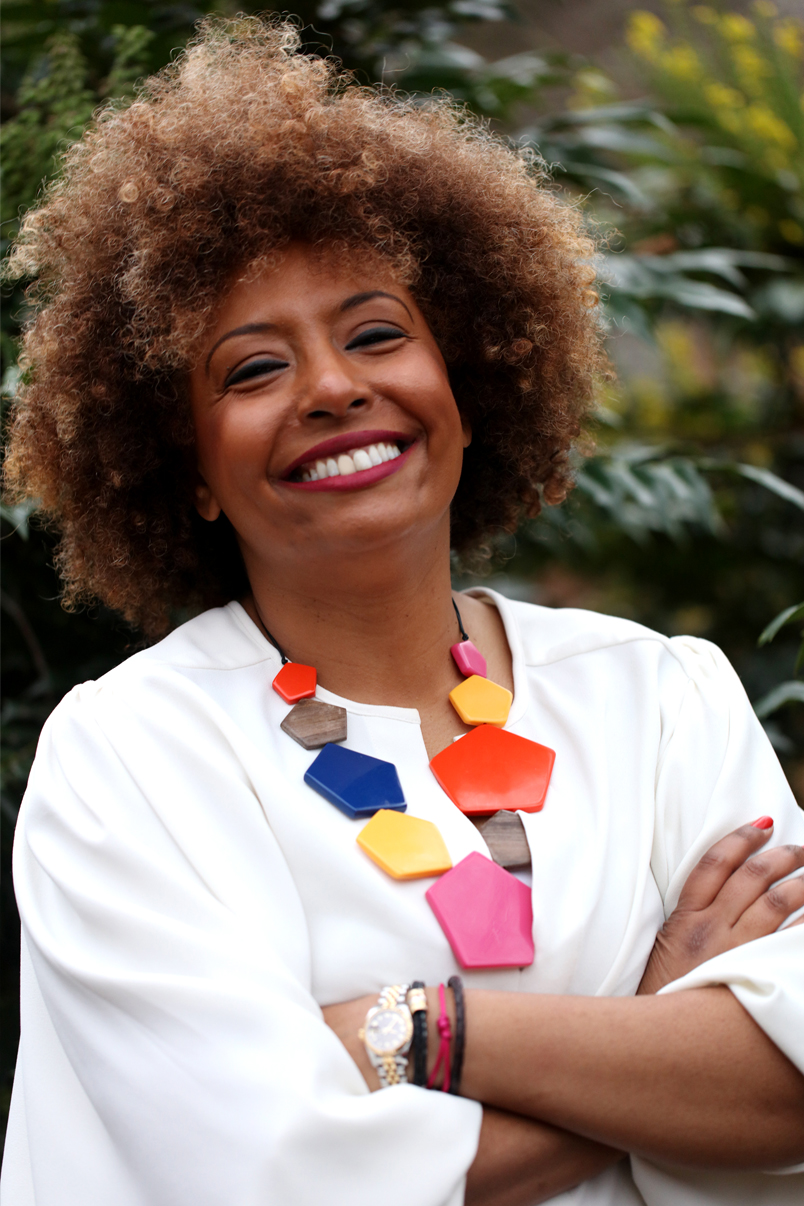 Susan (Steyn) Robbie, Director, dDigital
An experienced lawyer from South Africa, Susan moved to London and worked in house in a bank for two years, before resigning to look for a purpose-driven role working in the community.

The same bank invited Susan to come back and head up their social investment initiatives. She did this for five years:

• building on their excellent programmes,
• growing the team from 1 to 5 people,
• securing significantly more internal engagement, senior buy-in and budget,
• her team winning numerous awards, including Business of the Year in the Charity Awards and the Lord Mayor's Dragon Award for the bank's flagship community partnership.

Part of Susan's role involved working with partners building youth empowerment and employability skills in difficult to reach young people from diverse backgrounds. Many of these young people went on to secure life-changing opportunities in internship and graduate programmes, education and employment. Because of this and Susan's passion for equity, diversity and inclusion, Susan was invited to join the steering committee of the employee-led D&I network.

Susan resigned from this job in 2018 during her maternity leave and has been a business consultant since, specialising in sustainability, social investment and communications. Susan's longest standing consulting client is the Diversity Trust, a social enterprise, and experts in D&I training and consulting. She is a Non-Executive Director on the Trust's Board. Other clients of hers include B Corps, charities and individual philanthropists.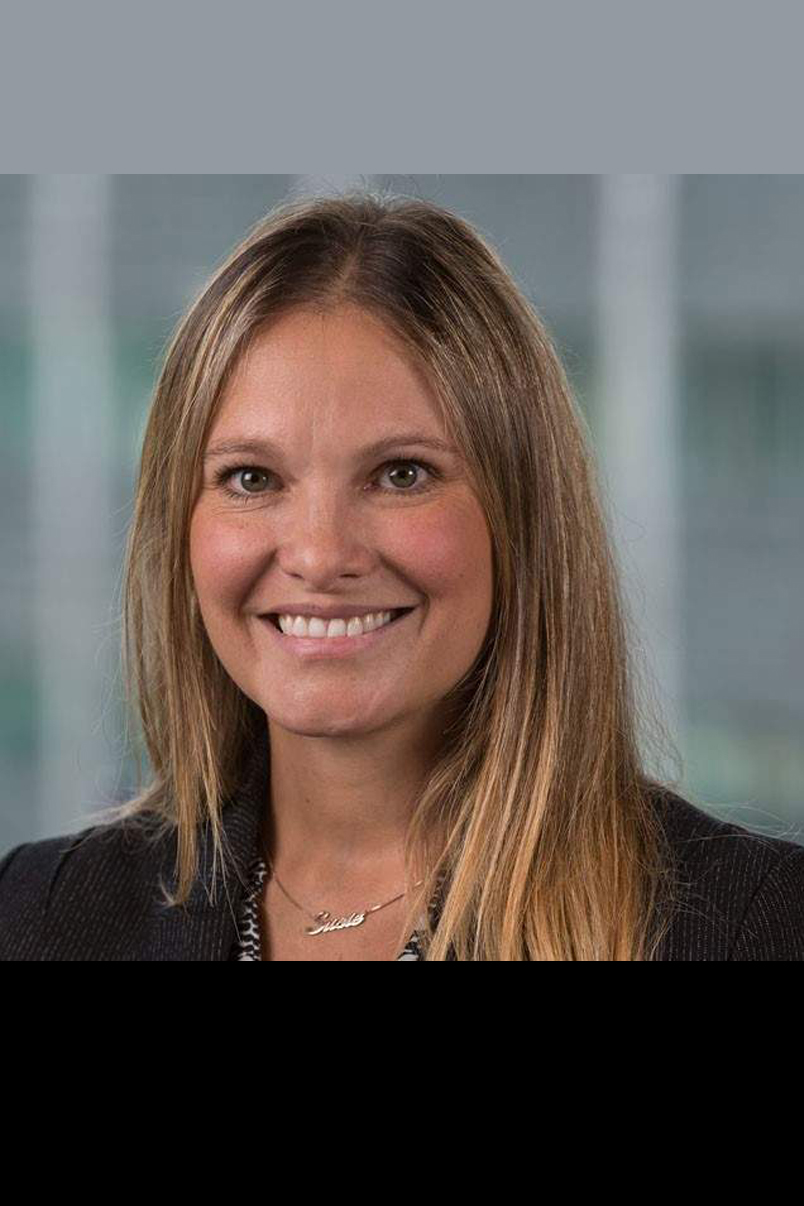 Martha McPherson, Director, Ever Sustainable/Design Portfolio
Martha is sustainability director at Ever Sustainable, an impact consultancy that helps businesses harness the value generation multiplier of sustainability. Part of communications and digital agency Design Portfolio, Ever exists to help companies stand the test of time through sustainable business transformation, with the ethos that sustainability is opportunity.
Ever works with clients including The Carlyle Group, the British Standards Institute (BSI), and the Forest Stewardship Council (FSC) on their sustainability approaches, from materiality through to strategy development, roadmapping and reporting.
Martha's background is in green economics and energy, previously working at UCL's Institute for Innovation and Public Purpose and publishing on the economics and policy of the climate crisis and green transition. Ever's latest research and insights can be found here, including new thinking on biodiversity and nature-related risk.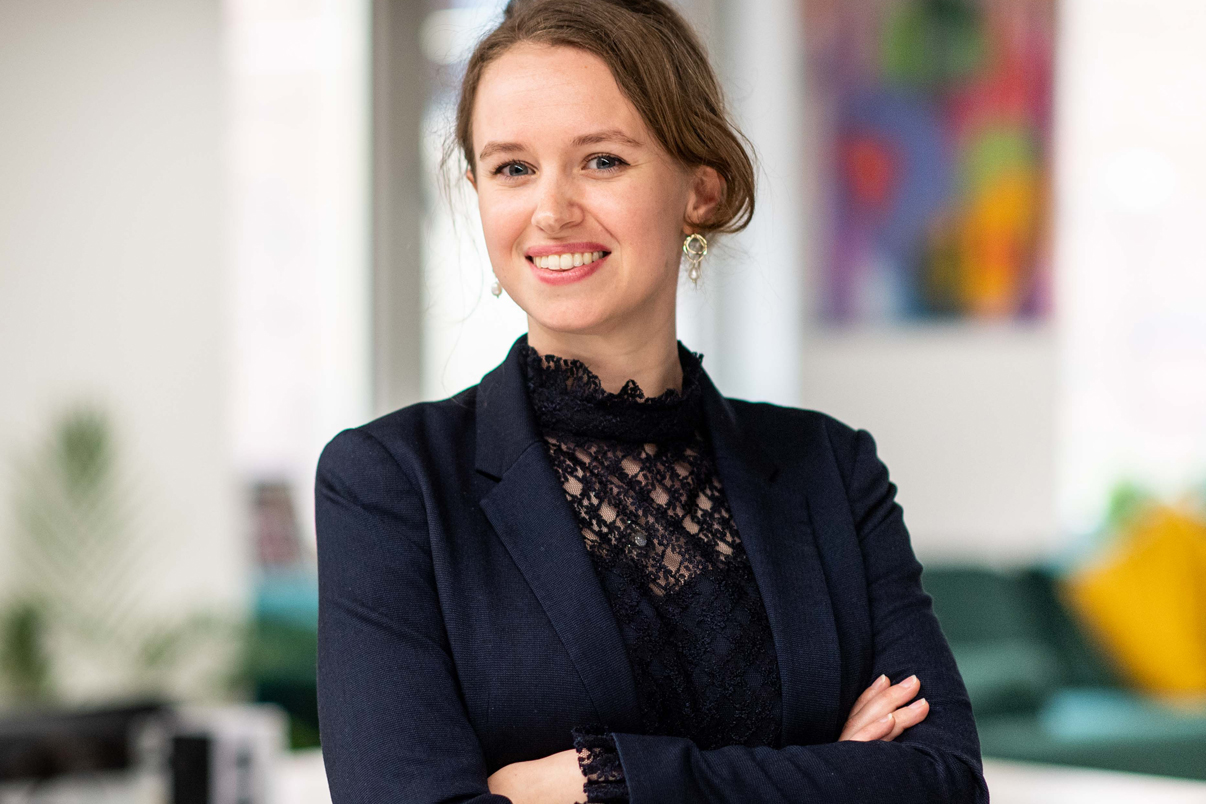 Michelle Obee, Client Services Director, Emperor
Michelle is a Client Service Director at Emperor, a BCorp accredited strategic communications agency. Michelle has over 15 years' experience in partnering with clients on strategy and stakeholder engagement. Her experience spans oversight and successful delivery of corporate communications, with a focus on ESG/Sustainability including materiality assessments, sustainability strategy development and activation amongst external and internal stakeholders.
Michelle is also incredibly passionate to truly get to the heart of a business ambition to successfully reach and engage key stakeholders, while ensuring that they are delivering the necessary impact to drive the Sustainability agenda forward.
Her portfolio of clients have included Nestle, GSK, ASOS, Chanel, Derwent, JLL, Mondi and Centrica.

In addition to this, Michelle is training to be a counsellor and the aspects of equality and equity and the impact on individuals within our diverse society are also of significant interest and exploration for her through her practice.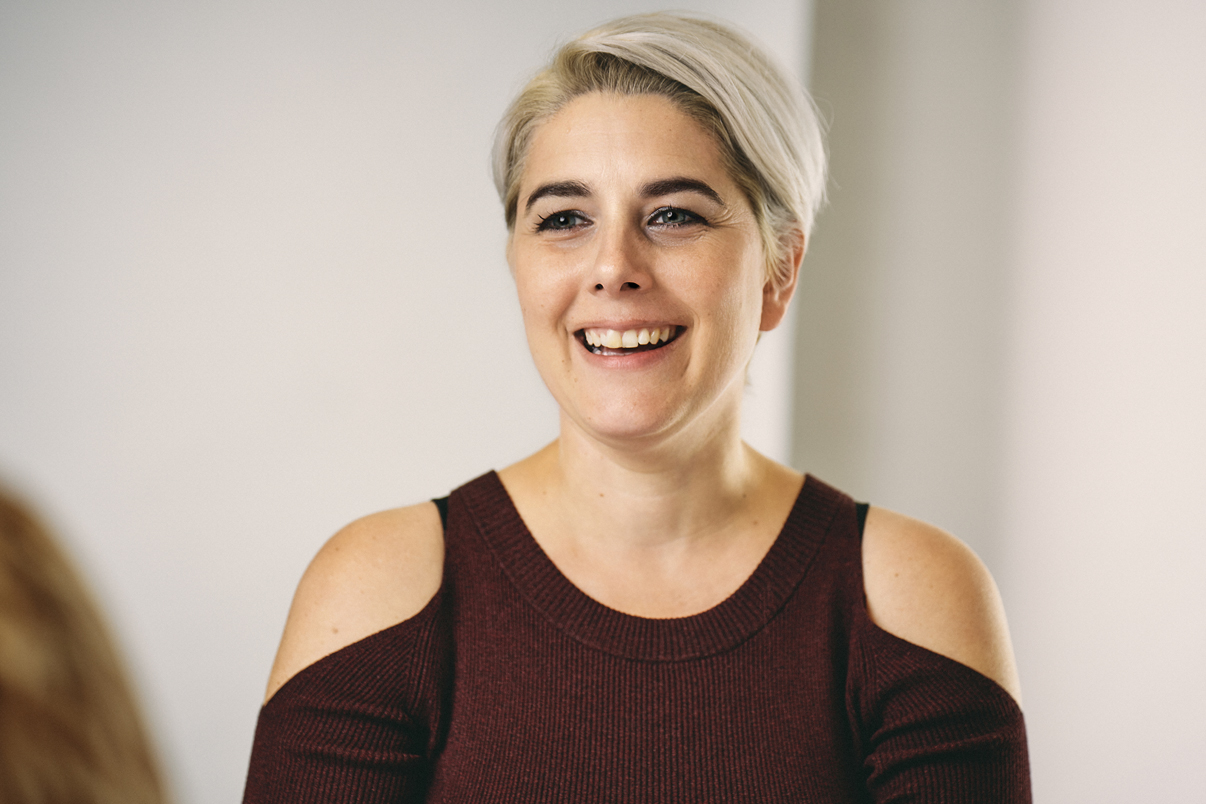 Ethel Tambudzai, Partner, Practical Governance
Ethel is a Partner (Business Strategy & Governance) at Practical Governance, a wraparound firm for fast-growth organisations and those going through transitional change.

We provide services across governance (corporate and not-for-profit), business development, marketing and cultural change support. Get in touch for a free consultation.

Passionate about growing businesses and services geared towards positive social change, she has over 10 years of experience in strategic planning, multi-stakeholder management, and ecosystem development through hybrid community architecture and management.

Previously, Ethel has worked with organisations such as Planet Positive Ventures, The University of Westminster, the Black British Business Awards, Aspire Education Group and SmileyGo (UC Berkeley).

Former CEO & Cofounder of Sonaaar. A platform connecting black communities around the world.

Before building Sonaaar, she was introducing investments in renewable energy and infrastructure across emerging markets. Alongside this, Ethel has worked in Business Strategy and Business Development consultancy. Her consultancy work inspired her to better understand the governance of corporates, and SMEs and how they build strategic partnerships for growth and sustainability.

She holds a BA (Hons.) in International Relations & Development Studies from the University of Westminster (2018) and is pursuing her MSc in Corporate Governance & Business Ethics at Birkbeck College, University of London (2023).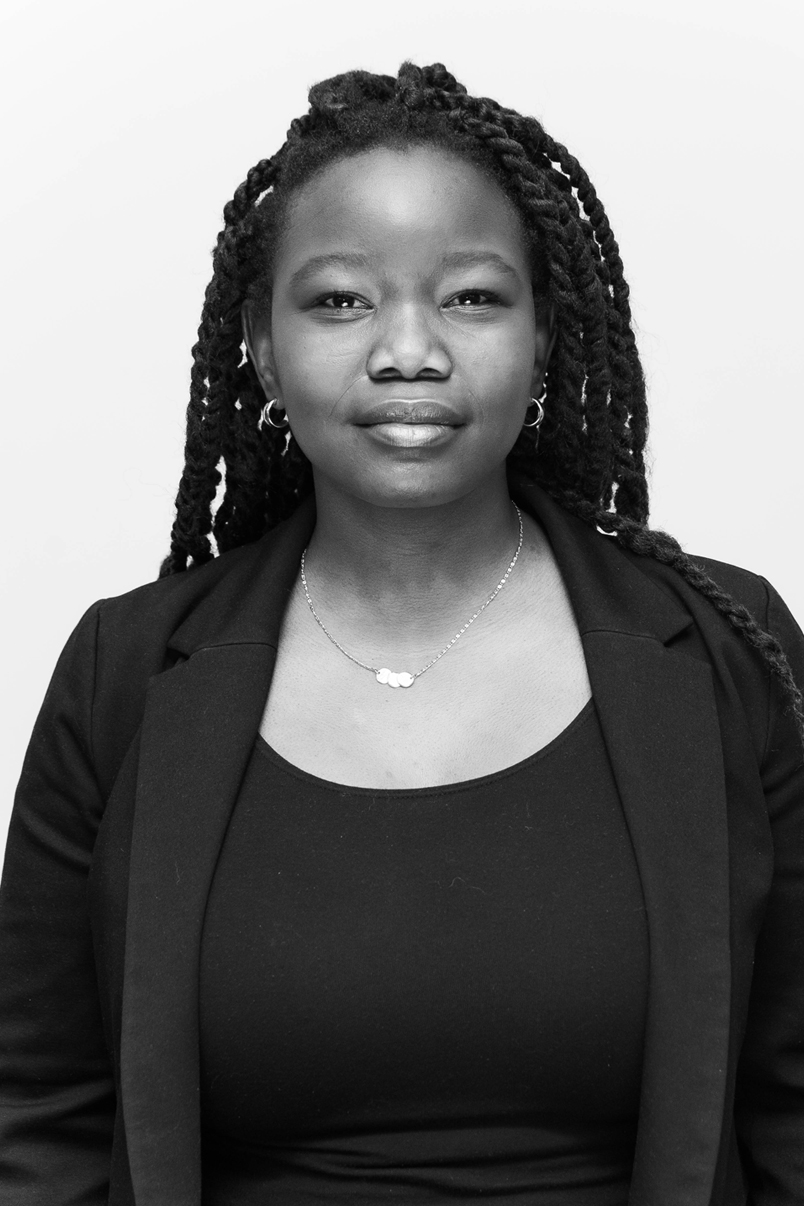 Panel 2: The concept of intersectionality and the perspectives that can be brought to the table through understanding it better.
Yemi Jackson

Divya Eapon

Lisa Ing

Priya Mehta
Yemi Jackson, CEO & Founder, Engage Transform
Yemi Jackson is the Founder and CEO of Engage Transform. A talent acquisition and development company with the mission of increasing the placements of women and the Global Majority (often referred to as Ethnic Minority in the West) talent in senior positions up-to Board level in Technology, Marketing and Finance. Yemi has over 20 years' work experience, and was Senior Executive in Finance and IT before setting up Engage Transform to counter the critical need for a more engaged and diverse workplace.

Yemi is also the founder of Building Inclusive Boards (BIB) a talent incubator and accelerator for minorities seeking board positions. Yemi is on the Advisory Board for BRiM (Black Representation In Marketing) and is on the UK Black and Brilliant Advocacy leadership.

Yemi's passionate about continuously striving to be excellent in your chosen area, she is a qualified accountant, member of Association of Chartered Management Accountants (ACMA). Yemi completed her MBA at Warwick Business School in 2018, with her final dissertation based on implementing effective diversity strategy in the workplace.

Using every rejection as a stepping stone, Yemi has continuously demonstrated how to overcome gender and race inequity with focus and determination. Her objective now is to assist organisations in finding high calibre diverse talent (the key to innovation and growth in the 4th industrial revolution) and placing minorities in the boardroom.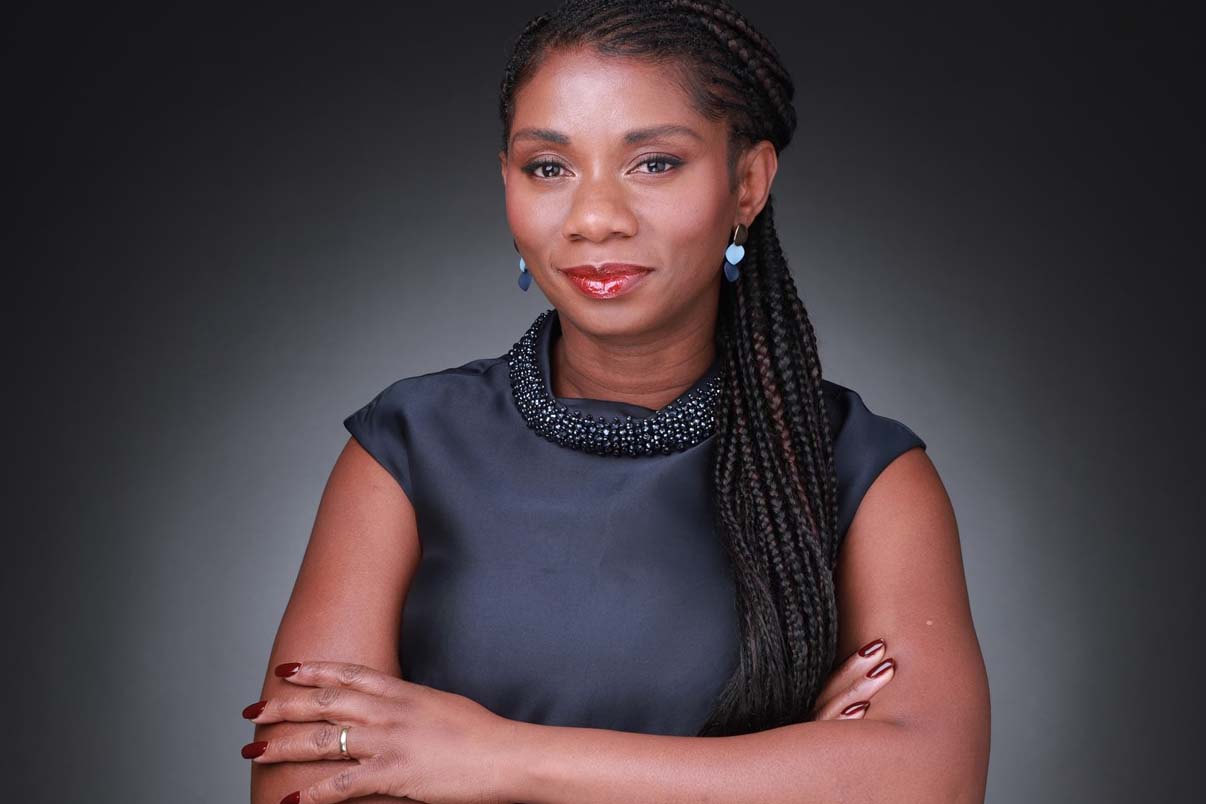 Divya Eapon, Chief Risk Officer, CurrencyFair
A highly commercial and experienced senior risk leader; passionate about inspiring teams with a shared purpose to build and transform businesses in a positive and sustainable manner. From direct experience of being an executive director and a member of a Board Risk Committee, a strong believer that diversity on boards and senior management teams makes for more rounded thinking and better decision making.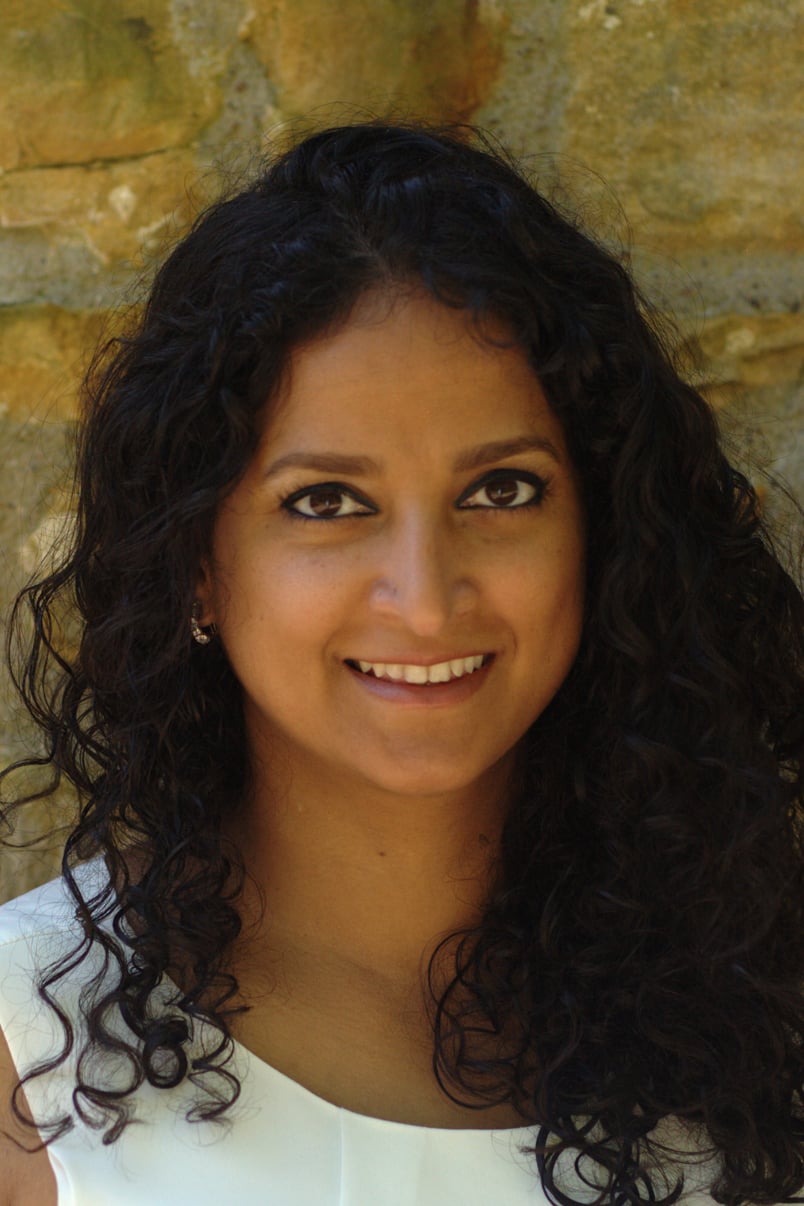 Lisa Ing, General Counsel, Outright Games
Lisa Ing is General Counsel after recently joining Outright Games, a leading publisher in children's console video games. She leads the legal function across the group across the UK, US and Spain.
Prior to that, she was senior counsel at Miniclip Group (a subsidiary of Tencent Holdings plc). She led the M&A and corporate legal function at Miniclip, an industry leader in mobile gaming where it publishes games to an audience of over 200 million monthly active users.
On the side, she has an interest in fashion and has leveraged that interest to acquire a healthy and engaging following on social media. Such presence has resulted in separate work stream of content creation and advertising campaigns relating to beauty and fashion.
She has also been appointed board advisor and partner to a fashion brand and an e-commerce business. Beyond that, Lisa is a mother to two young boys, ages 3 and 4, and resides in London.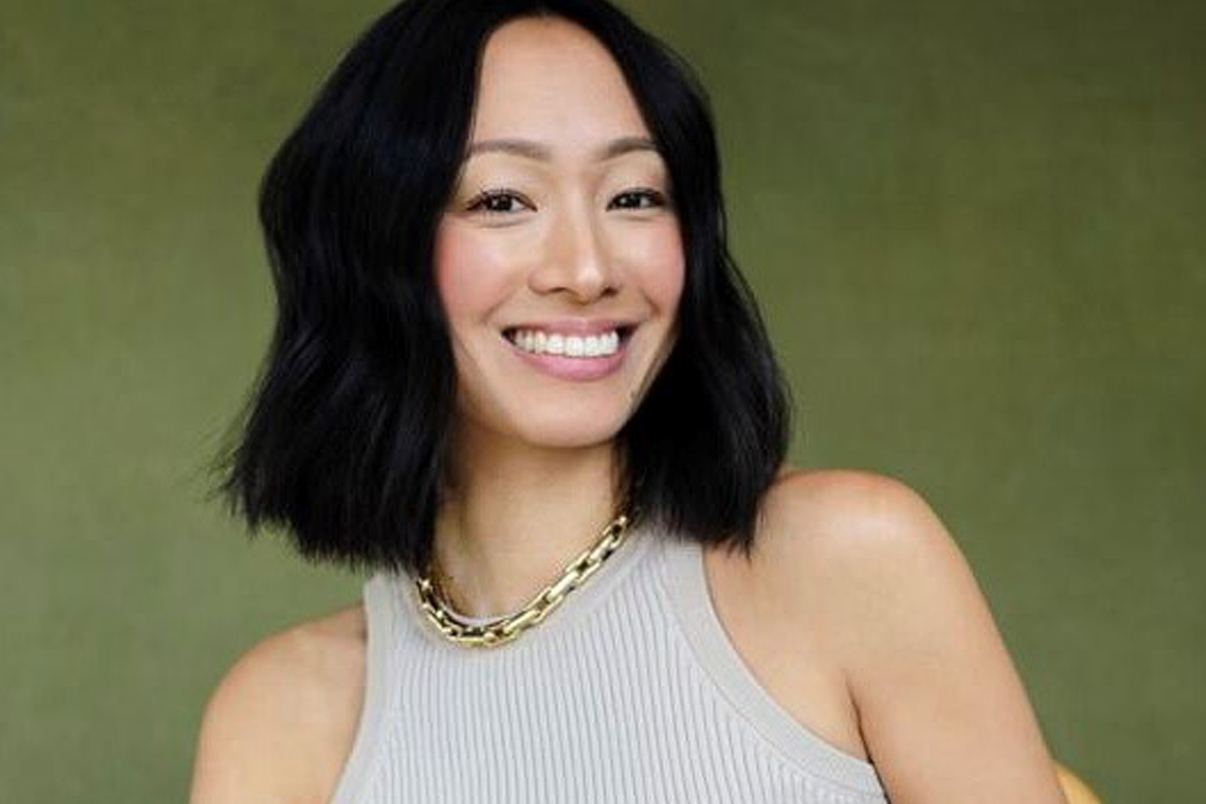 Priya Mehta, Partner, Buzzacott
Priya has been working in the financial services industry since 2000. She started at Deloitte (India) and after four years she joined Ernst & Young London's investment management group where she was responsible for statutory audit as well as regulatory implementation projects for key clients including Fidelity, GLG Partners and Nomura Asset Management.

Since joining Buzzacott in 2008, Priya has been working closely with a number of FCA regulated entities. Her portfolio comprises UK and US based fund managers, investment advisory firms, brokers and asset management companies. In recent years, her focus has been on facilitating clients with much needed guidance on key regulations such as IFPR, AIFMD and MiFID II.

Currently, Priya and her team are focused on working with clients on the impact assessment and implementation of 'Investment Firms Prudential Regime' (IFPR) advising clients on the new capital requirements as well as assisting them with preparation of ICARAs and wind down plans under the Regime.

Prior to joining Buzzacott, Priya also worked as a Financial Controller at a London-based hedge fund manager looking after accounting, compliance and operations for the funds as well as the manager.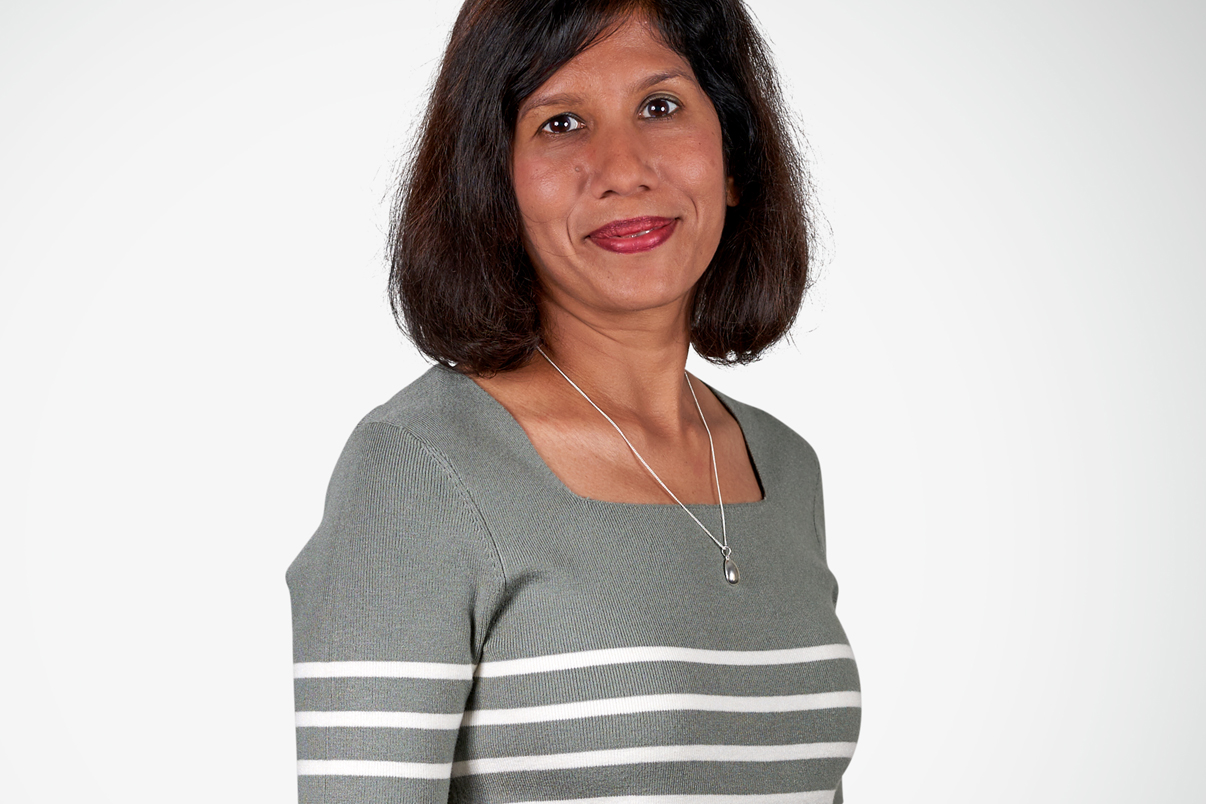 Panel 3: How we go beyond equality towards equity.
Helen Owen

Ali Conway

Thorey Vilhjalmsdottir

Breda Griffin

Tessa McCaffrey

Laura Kelly
Helen Owen, Marketing leader at Andaria and EWPN Goodwill Ambassador
Helen Owen is an experienced marketing professional with over 16 years in the payments and fintech industry, working with start-ups, scale-ups and large corporates. As a Goodwill Ambassador for the European Women in Payments Network (EWPN) Helen is a keen advocate of diversity and inclusion initiatives and championing social causes in the industry. Helen is also an active mentor for the Chartered Institute of Marketing, helping to coach and support aspiring marketing leaders in their career journey.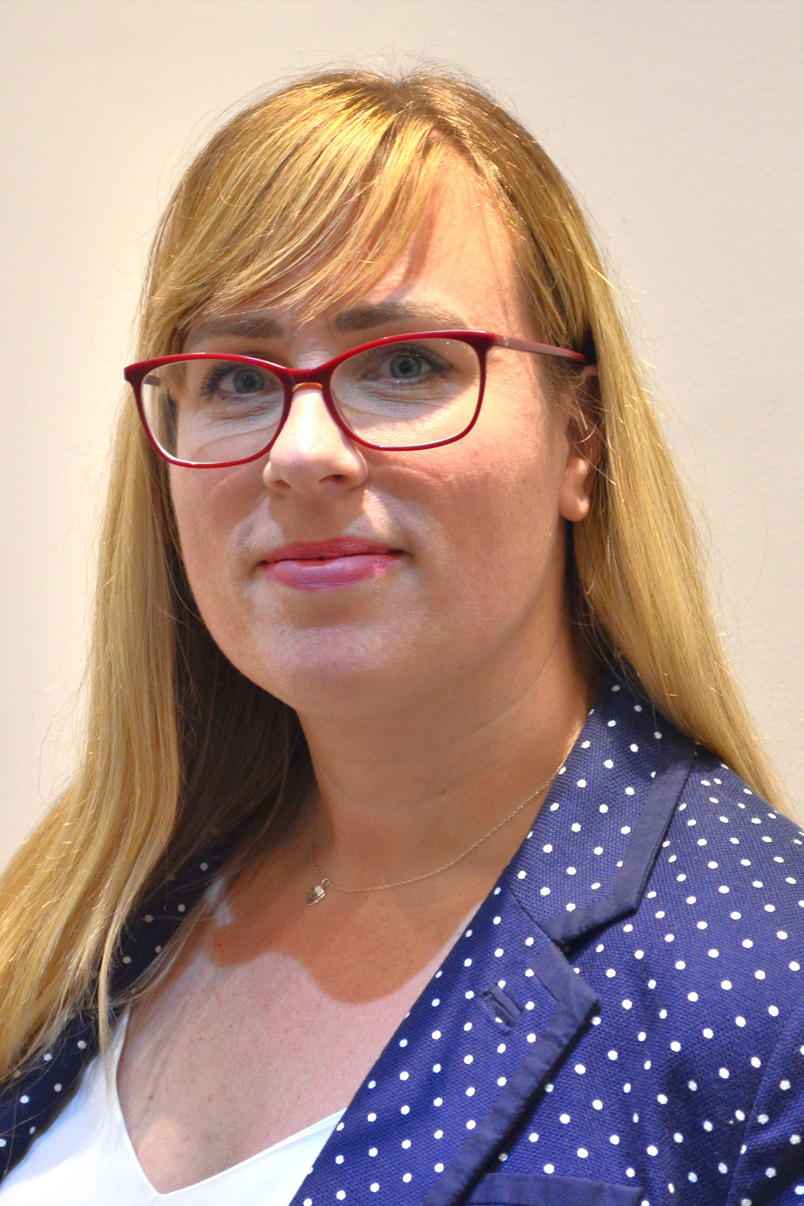 Ali Conway, VP of Tax and Treasury, Inmarsat
Ali Conway is Vice President, Tax & Treasury at Inmarsat, a global mobile satellite communications group. As well as running the Tax & Treasury functions, she also sits on the Senior Leadership Team, responsible for developing and implementing some of the Group's key strategic projects.

Prior to joining Inmarsat in 2021, Ali was Head of Tax Strategy at RELX, a FTSE 20 global provider of information and analytics for professional and business customers, where she led the Group's thinking on tax policy, risk and reputation.

Whilst at RELX, Ali chaired the European Business Tax Forum (EBTF), a group of large EU- and EFTA-based multinationals set up to undertake research and publish reports in response to the public debate around taxes paid by large companies, responsible tax practices and tax transparency.

Ali has previously worked as Deputy Tax Director for Johnson Matthey Plc, a FTSE 60 chemicals and engineering group, and as European Tax Manager for Parker Hannifin, a US SEC-listed precision engineering group. Prior to this, she trained as a Chartered Accountant in the London tax team of Deloitte.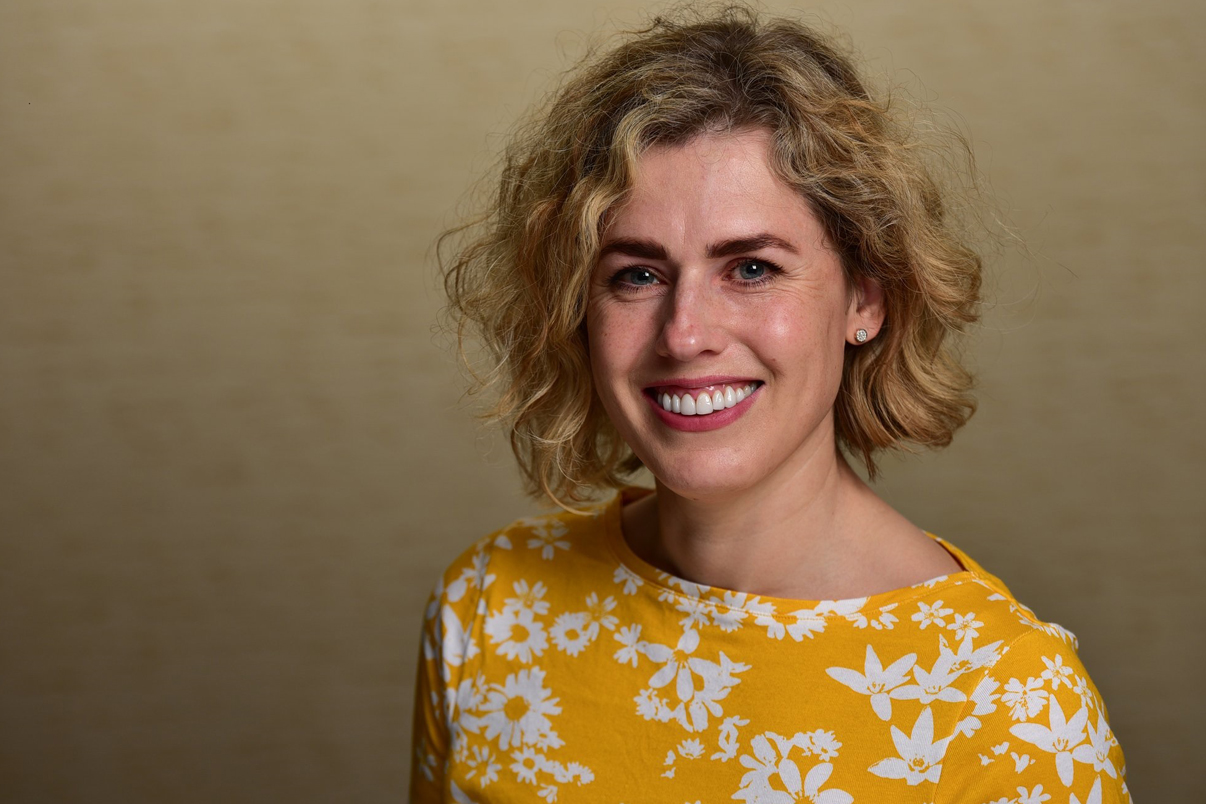 Thorey Vilhjalmsdottir, CEO and Founder, Empower
Thorey is the CEO and co-founder of Empower, a Diversity, Equity & Inclusion specialist currently developing a DEI SaaS solution for workplaces globally, with special emphasis on workplace culture. For years she has led DEI projects with leading private and public organizations in Iceland such as The Parliament, The National Police Force and many more.

She is a former partner at Capacent, a leading consulting firm in Iceland and a former main political advisor to the Minister of the Interior, Iceland.

Thorey is a board member for the UN Women national committee and a founder of the V-day organizations, fighting violence against women. As well as a member of the board of the Icelandic Export Council

Thorey was the chairperson of the Icelandic Tourism Council and a deputy board member for The Icelandic Gender Equality fund run by the Parliament.

Thorey is an enthusiastic sports and outdoor practitioner. She has participated in challenging projects such as swimming the English channel from England to France with an all women relay team and crossing Vatnajökull, Europe's biggest glacier, in a non assisted mission with an all women team.

She has a MBA from Reykjavik University and China European Business school in Shanghai.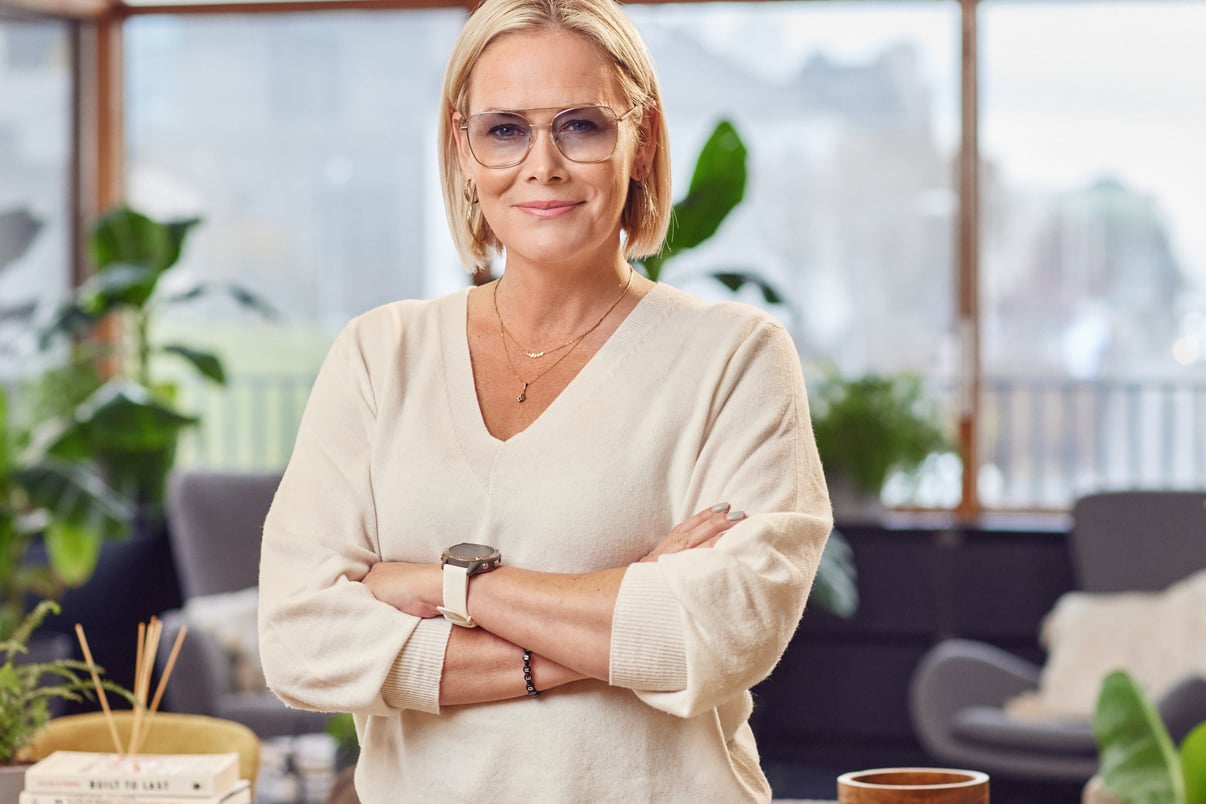 Breda Griffin, Associate Director, Mazars
Breda Griffin, currently an Associate Director in Prudential Regulation and Risk Management at Mazars. Breda has over 20 years' work experience, starting in a fast-paced male dominated commodity trading environment for 12 years and becoming a commodity trader. Following this, she became a Risk Leader, successfully growing and developing a team from scratch for 10 years.
Breda has now moved to Consulting where she coaches and supports team members to ensure they have the resources and tools, to confidently perform their roles and responsibilities.
Breda has also studied with the Institute of Risk Management to gain a diploma in International Enterprise Risk Management in 2021 and gained a post graduate certificate in the Mechanics of credit Risk Analysis with Middlesex University in 2019.
Breda has seen first-hand the impacts that can occur to employees when equity is not managed effectively and is keen to support the positive growth towards this year's theme #embraceequity. Firms are still adjusting to the tools and resources that they require and communication at IWD events is key to continue this growth of embracing equity.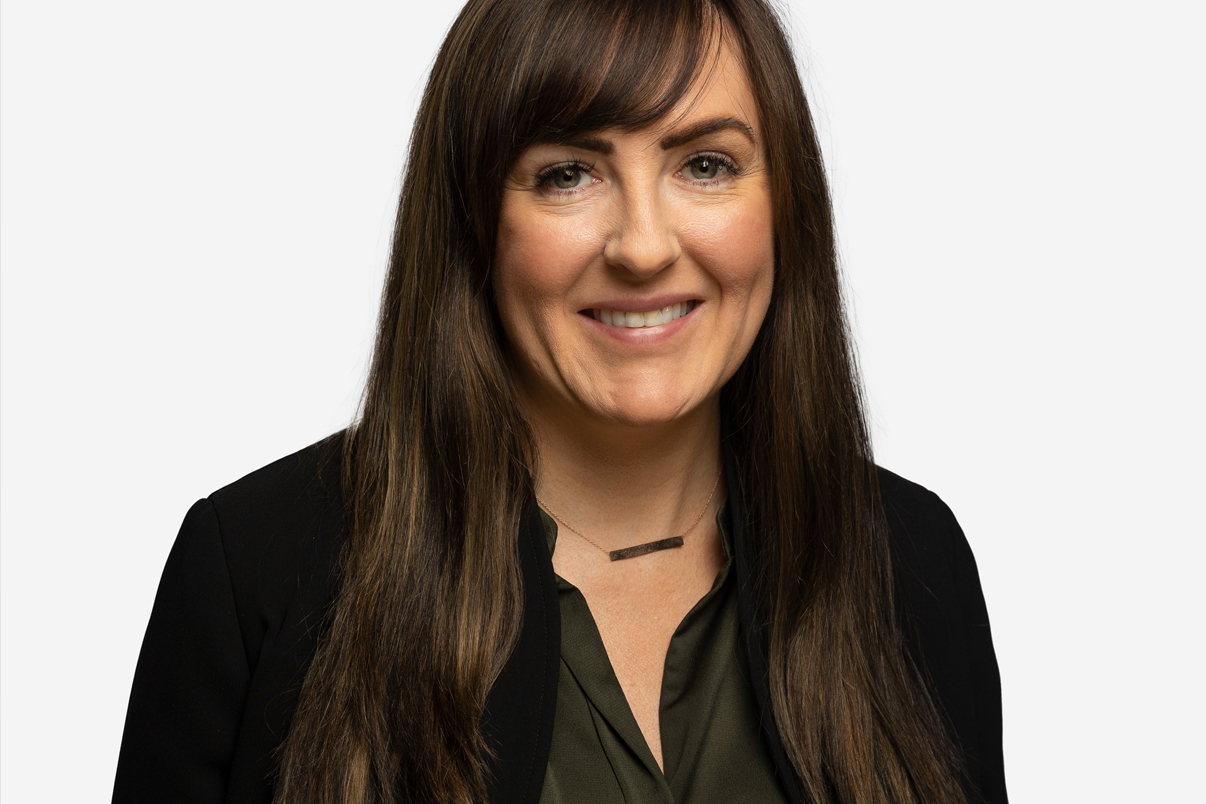 Tessa McCaffrey, Director of Learning and Development, Emperor
Tessa brings a wealth of expertise in growing business performance driven by brilliant employee experiences. She has significant experience in designing, developing and delivering innovative learning and culture transformation programmes influenced by an authentic focus on diversity and inclusion. She is also an accredited Clifton Strengths Coach, Mind Gym Coach and 30% Club Mentor.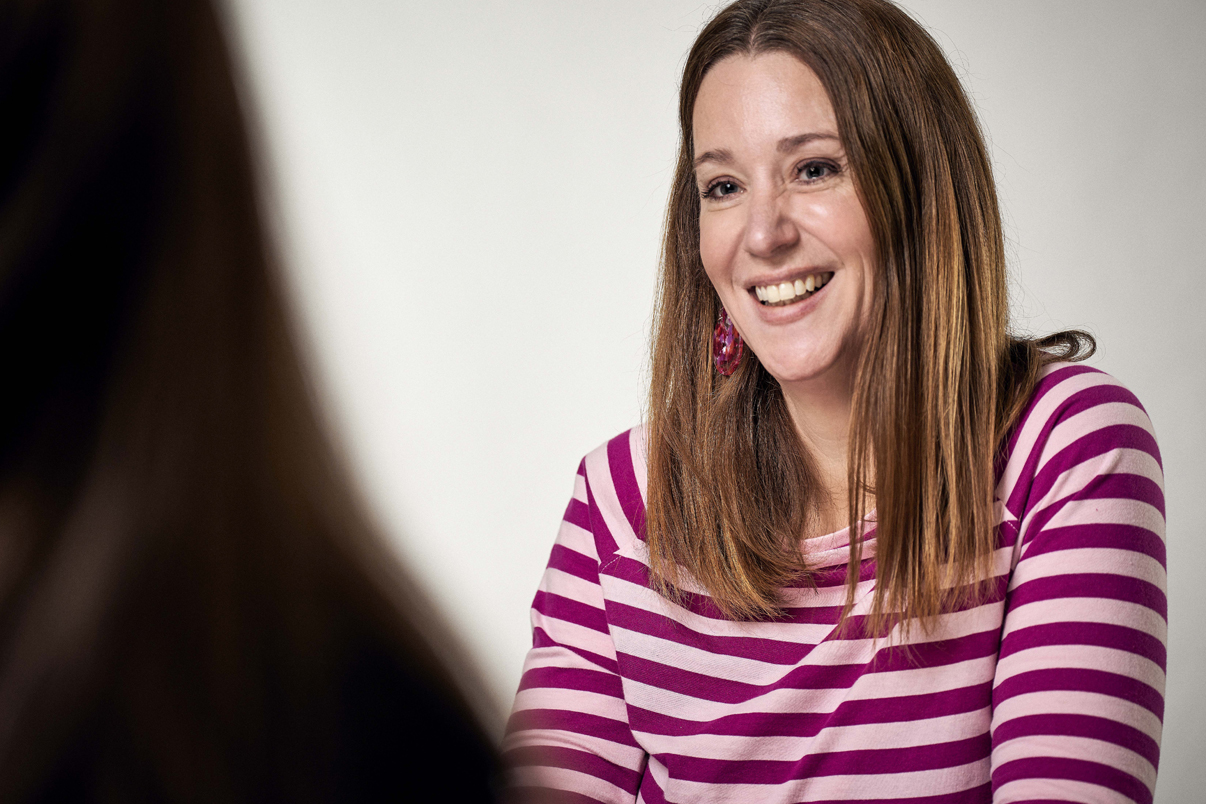 Laura Kelly, Chief People Officer and Head of Operations, ARKK
Laura is ARKK's Chief People Officer and Head of Operations, as well as Chair of the Board of a prominent Northern Irish Arts Charity which prioritises access to performing arts for young people from marginalised backgrounds
Having worked at a leadership level in the People Profession for over ten years, she has extensive experience in bringing diversity to the table and building cultures of inclusion. She is passionate about showing fast-growth businesses that with expansion there is no excuse for putting up bias-driven barriers, closing the door to top talent.
As our own Exec team will tell you, Laura has no hesitation in challenging Executive thinking, and by proxy welcomes personal reflection and growth. She has helped ARKK keep its day-to-day practices open and transparent, and firmly believes that to be successful, organisations must invite scrutiny, feedback and a continuous conversation about conscious and un-conscious bias.